Modern Vintage
There aren't many cars like the BMW Z8.  Cars that straddle the vintage and the modern divide.  You could add a handful of cars – like the Alfa 8C, Ford GT40, Fiat 500, BMW Mini –  that have successfully done this. But there are plenty of others that failed.  Who remembers the Ford Thunderbird (circa 2005)?  Mostly, car companies have stayed away from making a "modern" version of an older model preferring to revive or update some styling cues here or there.  
So when BMW revived the famous 507 built from 1956-1959 it was a risky proposition.  The 507 was beautifully balanced – aggressive yet elegant.  With its iconic grill, side vents and long flowing front hood – it was a real contender with the Mercedes Benz 300SL cabrio and other competitors at the time.   So much so that Elvis owned one.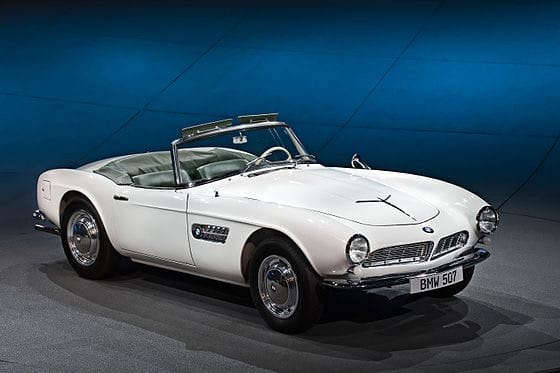 In my opinion, they pulled it off beautifully.   BMW has been true to the heritage of the 507 but at the same time achieving the same balance between a sports and touring car.  The BMW Z8 today is as relevant on the highway as it is on the back-country roads. You can enjoy the sports car experience with its handling and torque but not at the expense of comfort and practicality.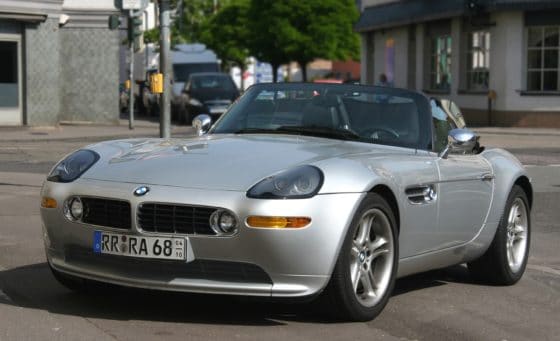 The Market
Today there is a strong community of enthusiasts around the car with most counties having clubs and organizing events and outings.  You can find out all the faults and common problem areas quickly as the cars have been around for almost 20 years now.
When BMW announced the production of the Z8 they promised 50 years of parts availability.  This will certainly help the resale market.  In terms of prices, the last five years has seen a surge to the point where "good" cars with a mileage between 20-40k trade around $150-180 000. 
Hagerty's https://www.hagerty.com/apps/valuationtools/2002-BMW-Z8 gives the following indication:
Concours: $270 000
Excellent: $206 000
Good: $161 000
Fair: $128 000
There are huge differences in cars with low mileage.  Some people apparently bought them as an investment and hardly drove them ("he never drives it – just rubs it with a diaper" to quote the Ferris Bueller film). Cars with under 10k miles still pop up once in a while.
Colour plays an important role as well.  Most cars were silver (3 182).  Then came black (1 572), topaz (319), red (291), and stratus (196).  Expect to pay 20-30% premium for the ultra-rare Alpina version.
Buy, Sell, Hold?
Back to our original question: should you buy, sell or hold a BMW Z8 in today's market?  If you look at it from a purely investment perspective, the car ticks many of the right boxes: great heritage, enthusiasts, low production numbers, parts availability, etc…   
Of course, you can buy cars from the same epoch with better performance in terms of handling and acceleration but I think the BMW Z8 is one of the few "heritage" cars that has managed a modern version. 
Factor in the trend of people looking for "vintage" and "retro" experience that modern cars cannot offer and the answer for me is clear – definitely BUY. (or if you lucky enough to own one already – then KEEP!